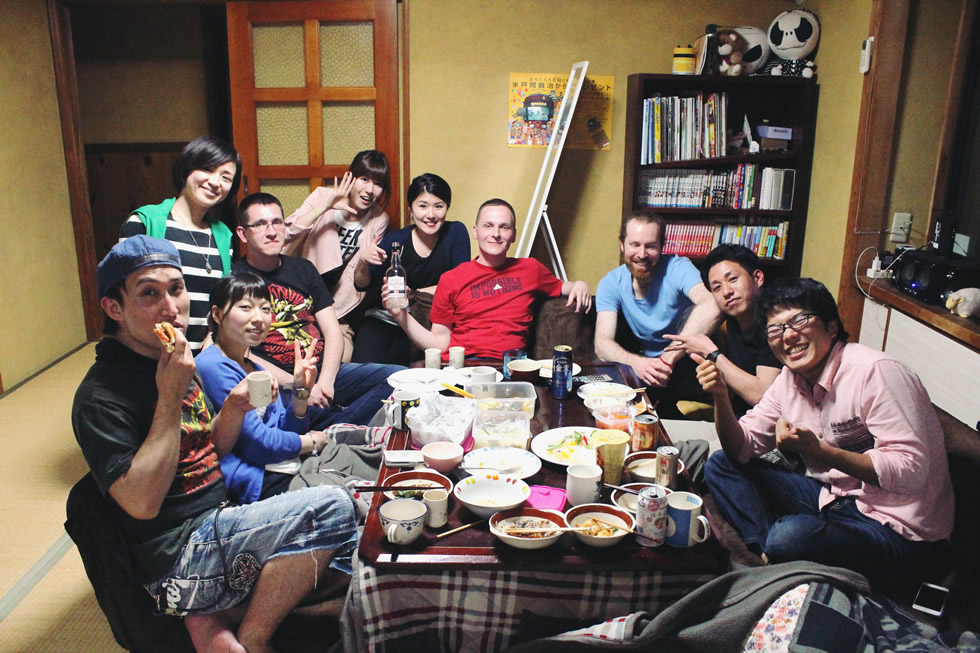 Share house to live with Japanese and foreign people together
Hi,this Share-house "Hidamari" is International Share-house.
Are you planning to visit Japan? or are you already staying Japan?
Why don't you stay in Borderless House to experience and learn more in Japan.
Our guests will be living with Japanese and other foreigners in our share house.
We are sure that these international surroundings would offer you opportunities to study more about Japanese language and culture.
We are confident of providing guests with precious experience in Kumamoto, Japan.
Come and join us.
We are waiting for you!!
Thanks, Hidamari.
If you are relevant to below condition, we can not accept.
-married or not married couple.
-married person
-younger than 18 years old

Inquiry
Please write down your inquiry in detail*