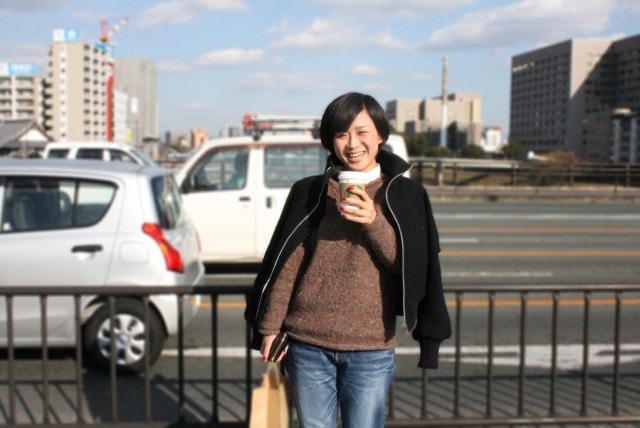 Nickname:Yumiko
Age:25 years old
Occupation: Job-hopping part-timer
Native place:Kumamoto
The period when I lived:Ten months
▷What is the opportunity when you are in Hidamari?
I came to play since before having entered it.I was impressed by coziness at that time.The parents' house still had you in those days.However, I examined moving.I moved by the timing.
▷Did the parent say nothing?
I said that my parent thought that a share house was safer than a single life.
▷You really lived, and how?
It was comfortable!I have lived as one.It is good not to cost initial expense when I compare it with a single life very.It takes initial expense very much when I live as one.It is good not to all need it very.
The thing which is necessary when I enter it is only futon and change of clothes and me.I think that there is it when I returned to be good in mental health.
Even if it can see me in this way, I feel lonely, and it is a person.
A resident has a student and a job-hopping part-timer and the office worker.There are various people and is interesting.
▷As for you, what is left in the impression?
There is the home party of the share house.The sometimes various people come.The person who cannot meet even if I live commonly comes. can hear that an interesting story lives.I think that it is very good.
▷A word for a person thinking about entering to see this please.
I belonged to the various community.
Hidamari is the community which is limitlessly near to a family.
I cannot talk with a family. I cannot talk with a friend.I am very good in such a case.
Daily life such as comics is very good.
▷Though the workshop was downtown, how?
A place is very good.
A workshop is very recommended for a person of Chuo-ku.
▷What is the share for Yumiko?
I think that a merit is to have the demerit.
But the demerit does not do the merit of somebody either.
Had better not I think with two people and three people than I think alone?
▷Do you think that there is the love in a share house?
I think that there is not me.
I think that it is marriage as soon as it should be its reverse.
Because human relations are near, it seems to become brothers.
It is good that I can go to the opposite sex and a cafe without minding anything.
▷Finally I take a word.
I graduated. But I go out to play.