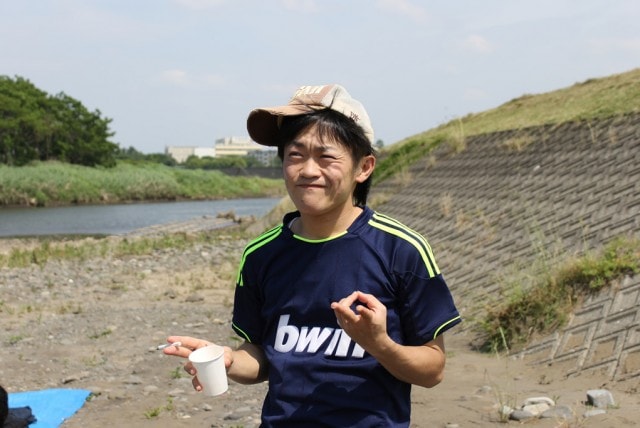 Nickname:Shoei
Age:22 years old
Occupation: Student
Native place:Miyazaki
The period when I lived:2 year
▷What is the opportunity when you are in Hidamari?
I lived on two people with an older sister.However, an older sister found work in the outside the prefecture.Thus I lost a house.In addition, I was going to go to Germany for studying abroad three months later.At that time, I had a friend teach Hidmari.
▷Did a share house know you?
I did not know it.A room share knew words in those days.
▷There was Shohei for the longest time.
There is me from opening.
▷Is a single life possible when I live in the share house?
I cannot do it.
I return to the house, and nobody can imagine the situation that there is not.
After all a single-family house is good more.
▷It was an apartment first.(The share house of the first was a thing of an apartment.)
After all you can use living or a kitchen or the bath widely.
In the share house, it is pleasant more that I listen to the story of various people.
▷Finally I ask for a word.
There is Fukuoka first of all for three years! Everybody will play!