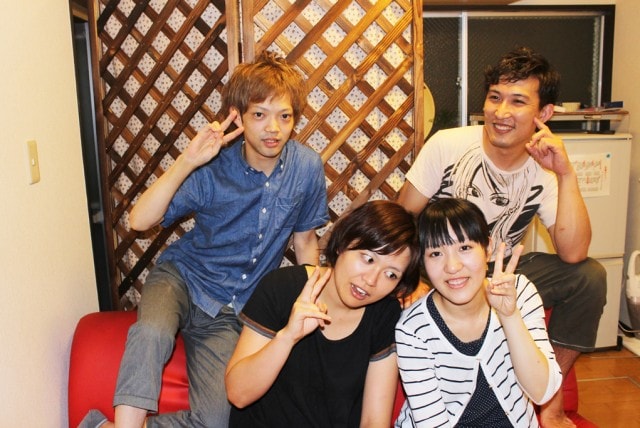 Nickname:Mukkun
Age:23 years old
Occupation: A beautician
Native place: Osaka
The period when I lived: Ten months
▷What is the opportunity when you are in Hidamari?
Originally I worked as a beautician in Osaka.However, I intended to come back to Kumamoto.At that time, I thought that a share house seemed to be interesting. And there was Hidamari when I examined it on the Internet.It is my opportunity.
▷What is it now to do it?
I am every day to polish the technology of the beautician earnestly.
▷What you try actually live?
When I was in Osaka, I lived in a group and the dormitory of the beautician.The topic to talk about in a house was only a talk of work and the beauty then.However, all the share houses are different in the type of job and a hobby.Therefore it was very interesting to listen to various stories.
▷Finally I take a word.
I do beauty magazine in Kumamoto-shi.If it is hair, please talk about anything.I always do my rest in study or time. So please induce him to play.